Grab the Newest DNA Scan Codes
Jurassic World Play DNA Collections
Choose a collection to find your jurassic world codes.
Welcome to the biggest Jurassic World Play scan code database.
Here you can find the most completed set of Jurassic World scan codes on the internet. The DNA codes are little tracking code symbols usually located at the legs or placed in hidden compartments on Jurassic World toys made by Mattel.
Save your money. It is very difficult to to buy all the toys to complete your DNA collection.
Save yourself some time. Looking for toys that are no longer available is no fun.
Scan the Jurassic World Codes and unlock all dinosaurs in the Jurassic World Play app. 
Learn more about the dinosaurs, play games, or watch videos in the Jurassic World Play game.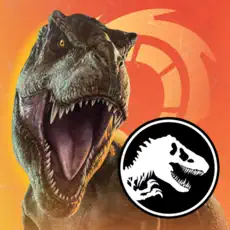 Finally, the newest version of the Jurassic World Play app (formerly known as Jurassic World Facts) is now out and we can finally start unlocking the Epic Evolution dinosaurs and enjoy the new features. Let's dive into what's in store for all dino nerds except the new app name: – New and Improved Design: Although
Read More »
I don't know about you but I can not wait for a new exciting journey back to the world of dinosaurs. Within the last 24 hours, it was unveiled that the new Netflix Jurassic World series will be called "Jurassic World: Chaos Theory." There is almost no information available but solely from the title the
Read More »
In the mysterious island of Isla Nublar where the legendary first iteration of the Jurassic Park was set, exists a realm of fierce competition and untamed power. Among the genetically-engineered creatures that dominate this perilous landscape, two names stand out as the embodiment of terror and ferocity: the Scorpios Rex and the Indoraptor. These titanic
Read More »