"This… this is a mighty dinosaur with the size of a titan."
– Unknown escavator
Ampelosaurus is a titanosaurian sauropod dinosaur from the Late Cretaceous Period of what is now France. Its type species is A. atacis, named by Le Loeuff in 1995. A possible unnamed species has given Ampelosaurus an age reaching to the latest Cretaceous, from about 70 to 66 million years ago.
Like most sauropods, it would have had a long neck and tail but it also carried armor in the form of osteoderms. Over 500 bones have been assigned to Ampelosaurus and all but the braincase (assigned to A. sp.) has been assigned to A. atacis. They are assigned to the same species because all the differences in the limb proportions have been linked to individual variation. A. atacis is known from a few, well-preserved teeth and some cranial material. A right scapula was discovered associated with a coracoid. The blade of the scapula, contrary to most titanosaurs, is triangular. The blade narrows at one end instead of showing an expansion like most other genera. A. atacis is also known from a pubis about 75 centimetres (30 in) long and an ilium. Aside from that, it is known from a partial forelimb, and many femora.
Titanosaurians were a flourishing group of sauropod dinosaurs during Cretaceous times. The Spanish locality from the latest Cretaceous of "Lo Hueco" yielded a relatively well preserved, titanosaurian braincase, which shares a number of unique features with A. atacis from France. However, it appeared to differ from A. atacis in some traits also. The specimen has been provisionally identified as Ampelosaurus sp.; it is most likely a mature titanosaurian since the bones of the braincase have largely fused together.
Ampelosaurus lived alongside many other animals. Over 8500 specimens have been found alongside it, including gastropods, bivalves, crocodiles, other sauropods, plants and invertebrates in the Villalba de la Sierra, Gres de Saint-Chinian, Marnes Rouges Inférieures and Gres de Labarre formations. Recent attention has made Ampelosaurus one of the most well-known dinosaurs known from France.
How to unlock Ampelosaurus in Jurassic World Dominion Collection?
Open up your Jurassic World Play app, press the Scan button and point it towards the DNA code here:
Jurassic World Dominion Massive Action Ampelosaurus Dinosaur Action Figure with Motion and Sound DNA Scan Code.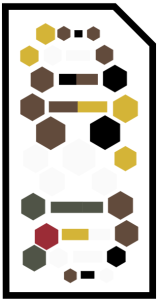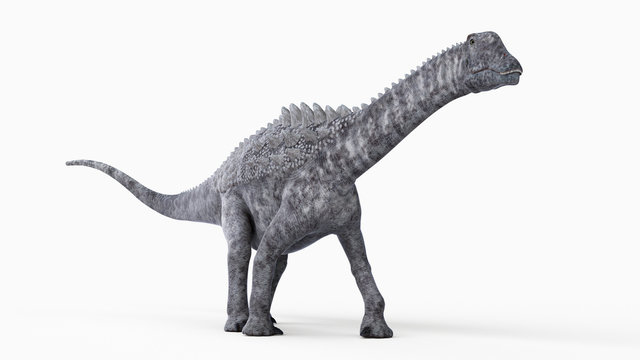 15-16 meters (49-52 feet)